Anthem Jackson Productions
Online terra firma for a Vancouver-based production company.
Anthem Jackson was in need of an online presence and a way to visually organize the growth of their production business. Slow and steady, tryl.es and Anthem worked together to make a site that aimed to be clean, minimal, and scalable — to showcase their ever-expanding folio of video works.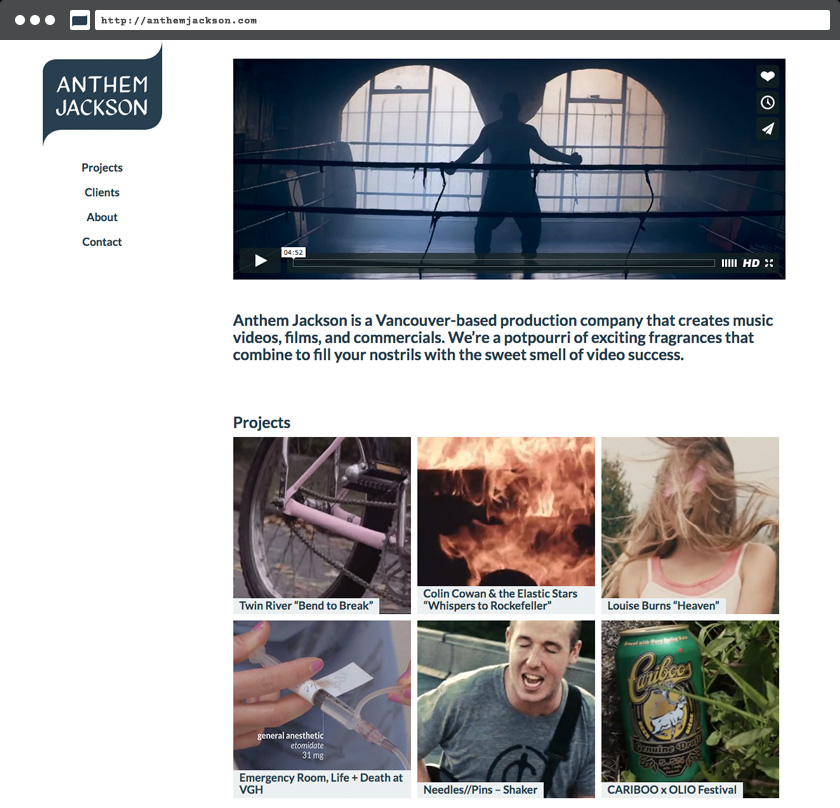 A stripped-down WordPress build, the site has the behind-the-scenes ability to behave like an app.
Fully responsive across devices and screen sizes, what started out as a simple one-pager grew into a full-on site.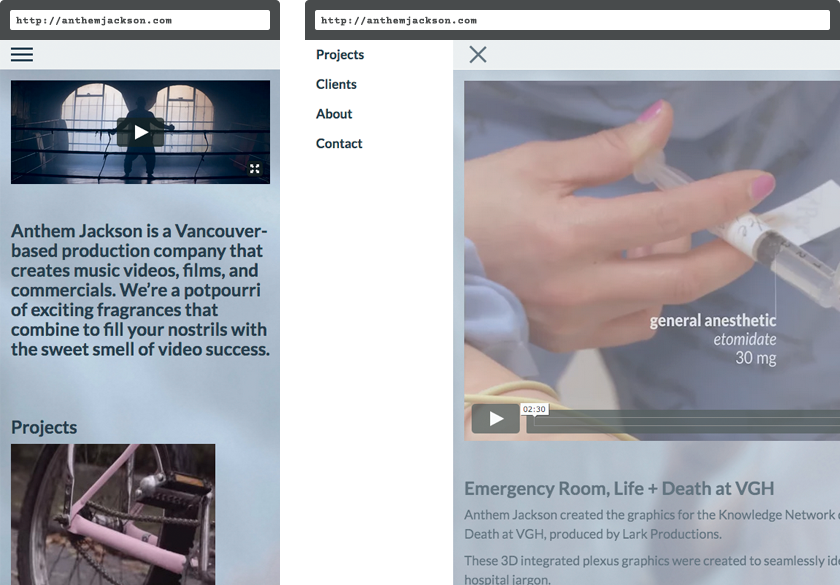 tryl.es also provided custom email management.
Conclusion
This site has the legs to provide use for many years to come — and is ready for when inevitably the team at Anthem Jackson needs to scale out.