Bold Properties
An up and coming Real Estate Developer with an interest in building communities.
Bold Properties understands that today, building houses for people to live in just isn't enough. People want homes in communities, and they want to know that after their purchase the builder will be there to follow through on their promise of quality.
The website needed to communicate Bold's company values in a way that was visually appealing and consistent. Throughout the site are inspirational quotes and statements of the company's values.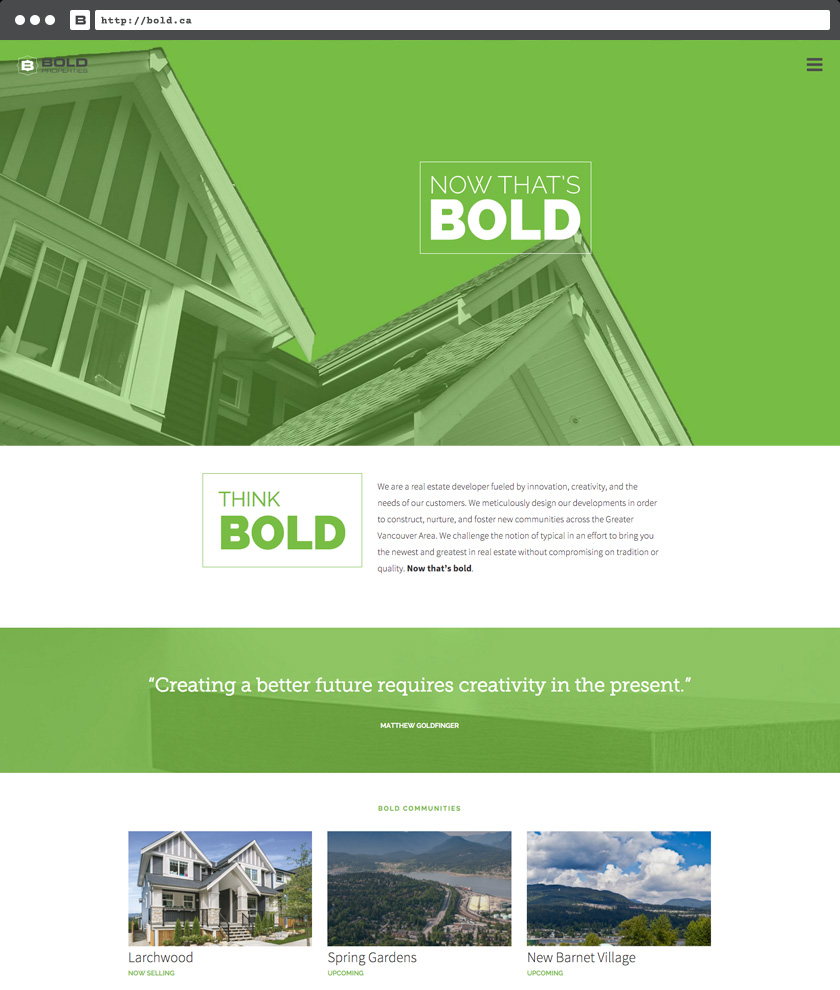 The various community developments are organized by page, and the company blog keeps residents and prospective buyers aware of community events.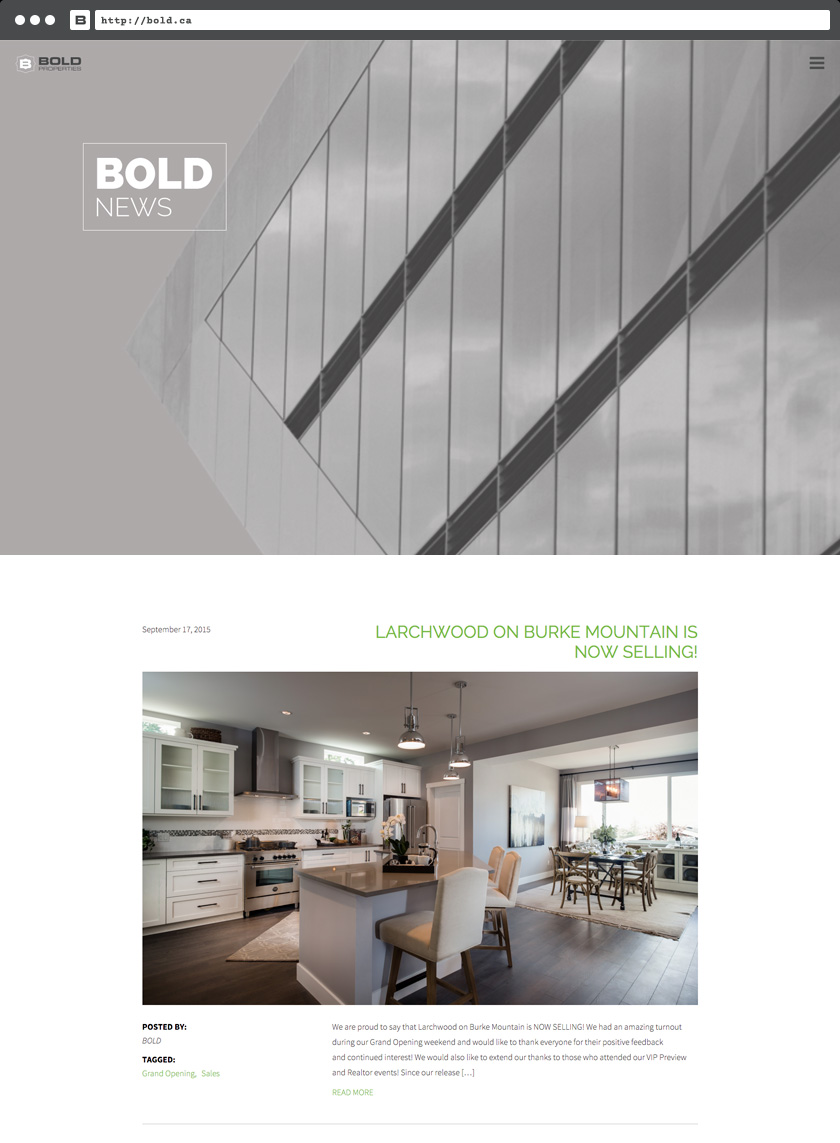 The site is optimized to be responsive across all devices.
Conclusion
In order to effectively communicate a company's values, their website needs to be visually consistent for all visitors — whether advertising homes to new buyers or providing warranty information to existing residents.