HQ by Porte
A real estate development aims to market to first time home buyers.
HQ stands as the short form for 'headquarters' and sought to be a home-base for first time home buyers in a Vancouver suburb.
One-page and responsive, the site evloved through the building and sales process, adding phases as each previous one completed.
Besides communicating an aspirational lifestyle for potential buyers a key feature was the floorplans section which needed to scale for all the different unit types — from Junior One Beds to Townhomes.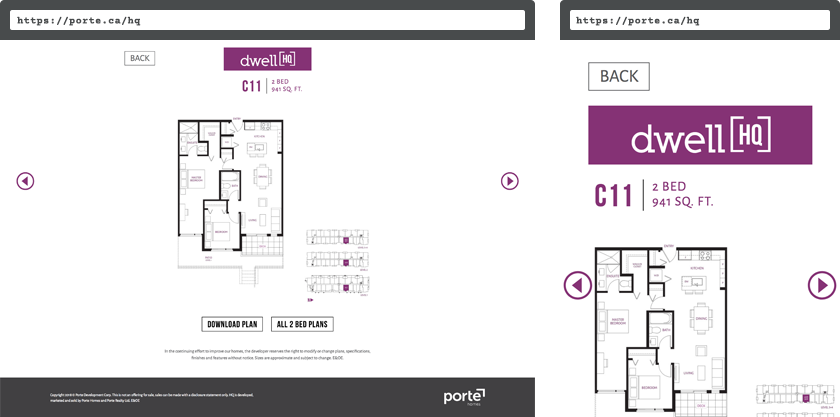 A community map highlighted the features of the neighbourhood and targeted various commuting options and shopping.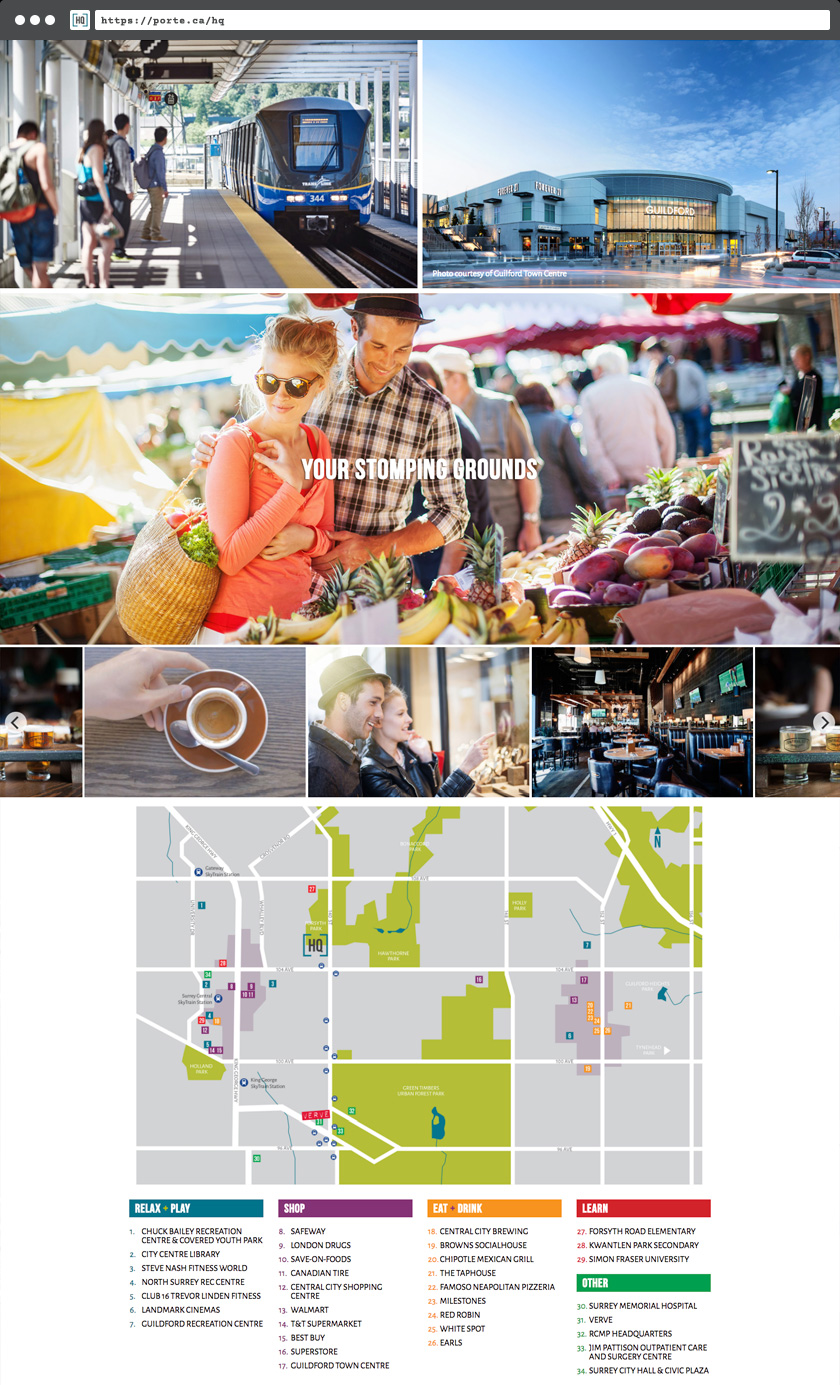 Conclusion
An all-in-one package, HQ is an example of saving mony by using one site across multiple buildings. The site can scale as each phase of the development sells incrementally.