InGastown
A Real Estate Development Project that aims to keep unit prices low by cutting out the traditional sales centre.
With the property market in Vancouver being the way it is, some people can't even think about owning real estate in the city. InGastown aims to show those people that property ownership is possible, and to show others that an alternate revenue stream can be achieved by purchasing rental units. In order to keep costs low and entice these types of buyers, coffee shop visits bypass the traditional sales centre.
In a similar spirit the website uses simple HTML pages that are optimized for mobile devices: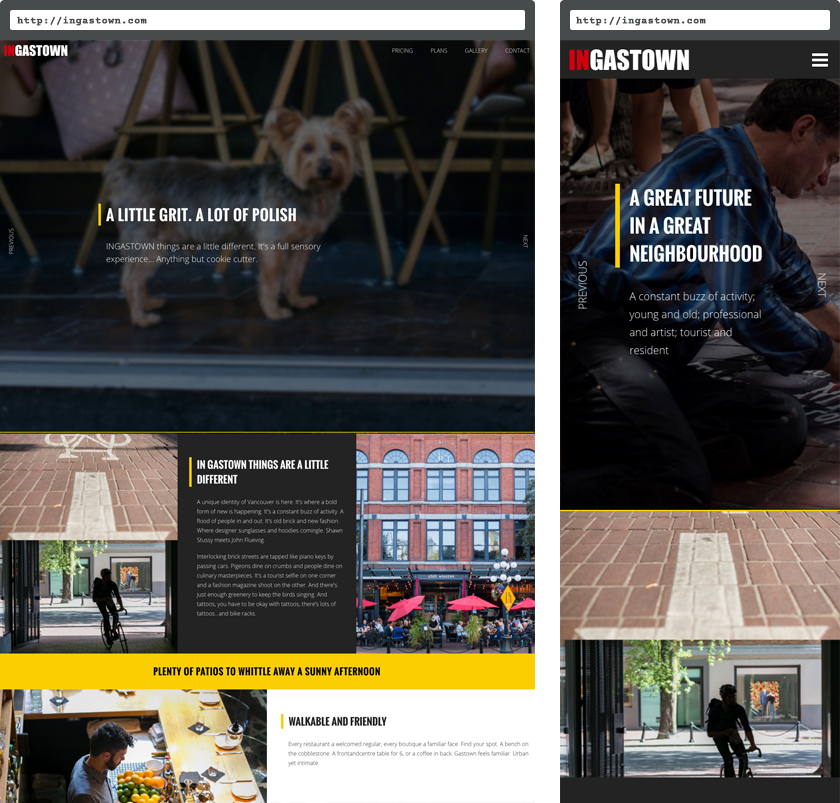 The pricing table is simple and responsive: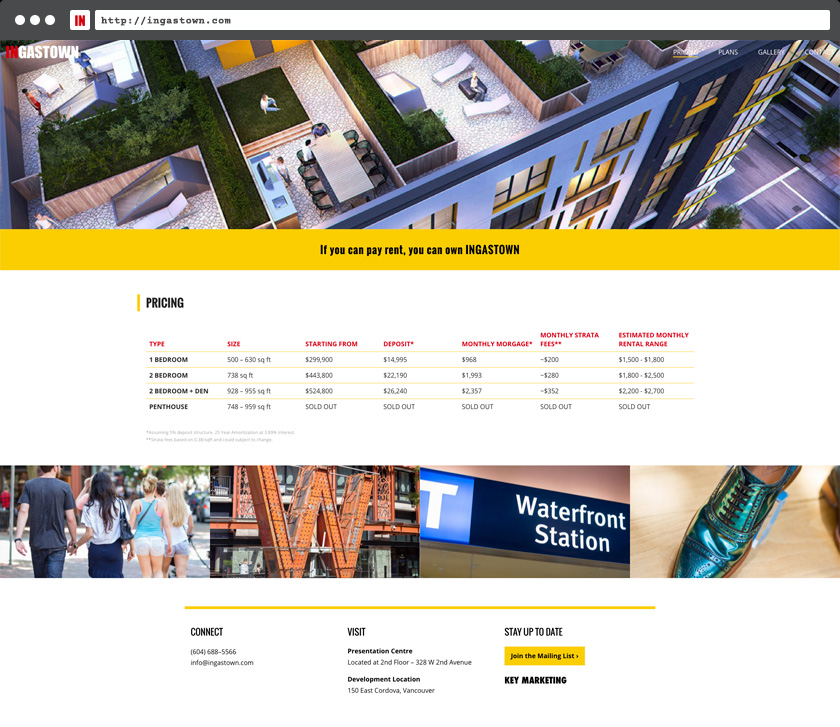 And the floorplan selector resizes to offer views and PDF downloads to any device.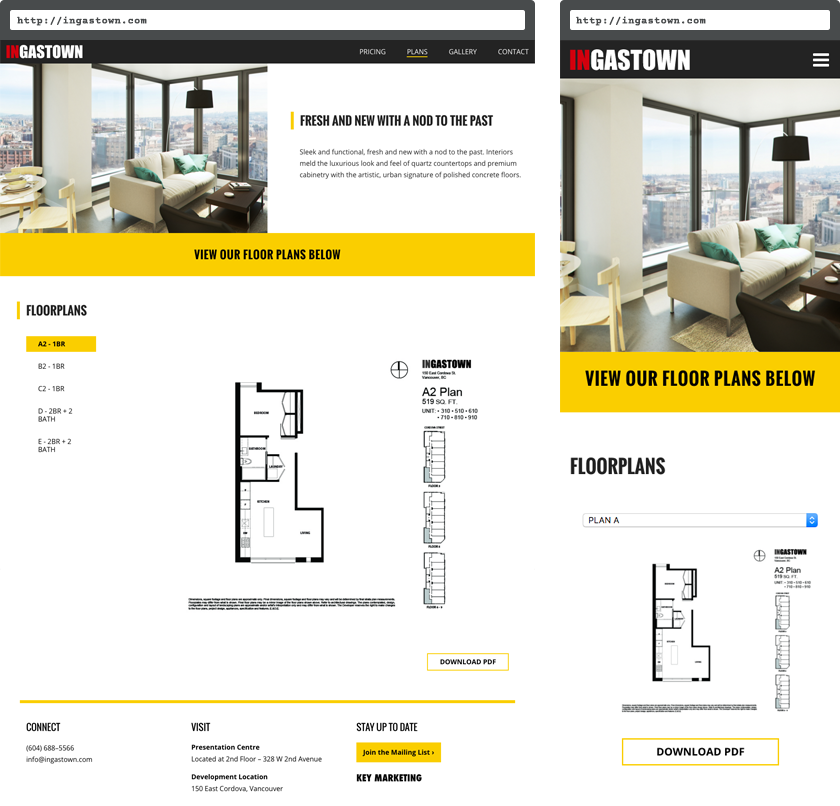 The contact form links to a custom CRM so that salespeople can organize potential buyers and set up their coffee meetings.
Conclusion
An economical scratch build, the InGastown site is simple in style and modest in scope to facilitate the sale of new apartments to the Vancouver real estate market.