Lansdowne District
A site to showcase the redevelopment potential and new proposed hub of Richmond's City Centre.
Lansdowne District aims to be a vibrant mixed use community with homes, offices, shopping, parks and amenities. This exciting social hub in the heart of Richmond will meet the challenge of creating a vibrant and complete community built around a diverse array of facilities, activities and environments that provide opportunities to take pleasure in public life and celebrate Richmond's unique heritage.
The landing page features an introduction to the redevelopment and the core values that support the proposal's vision.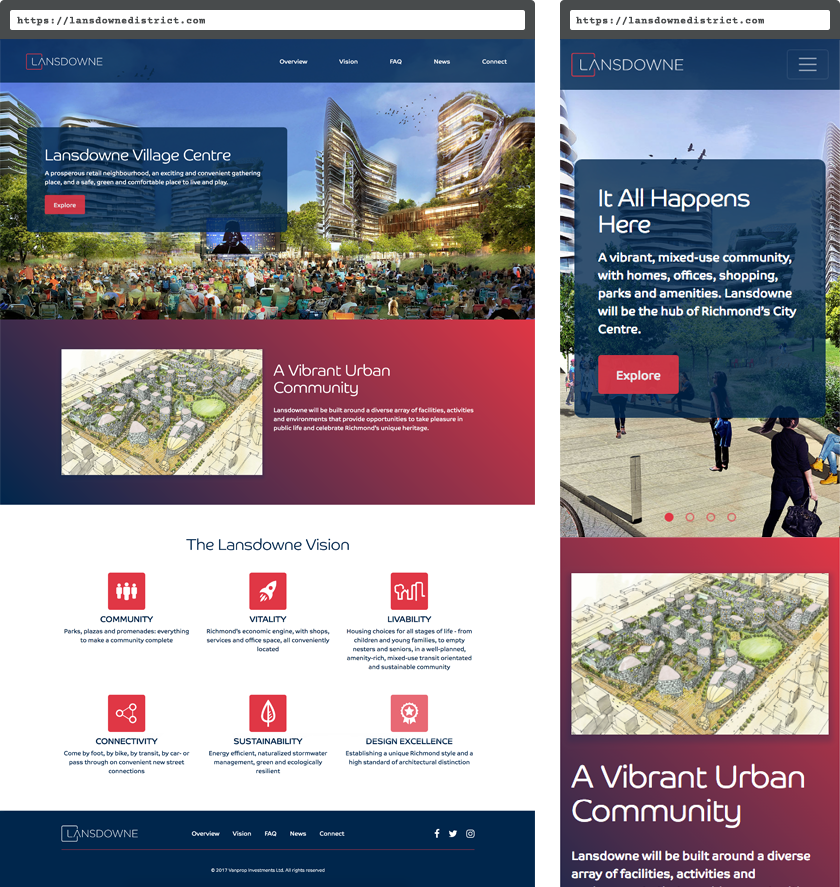 The overview page has hotspots for site-specific features with hovers linking to details. The hotspots scale and respond across devices.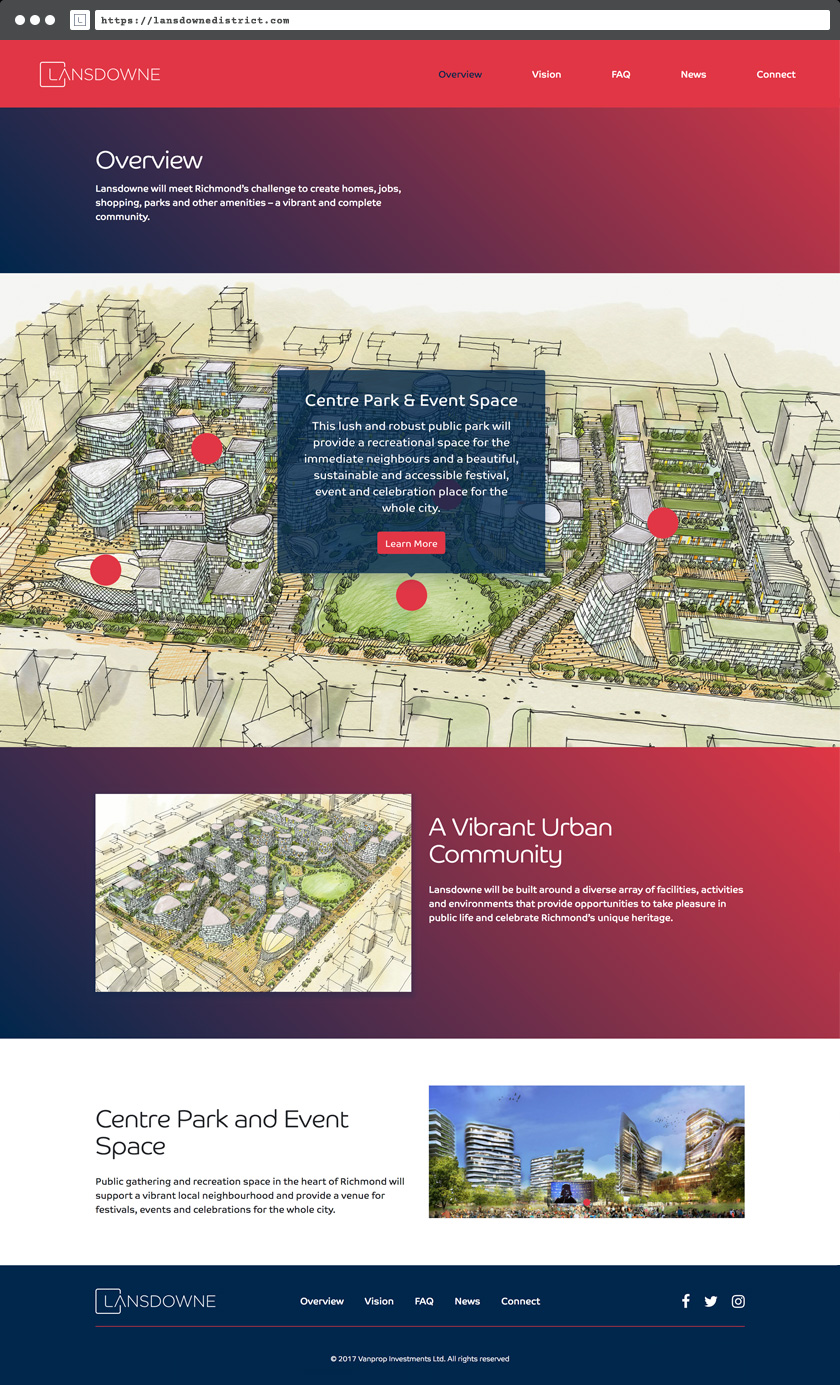 The community page gives an in-depth explaination of the different pillars of the proposal.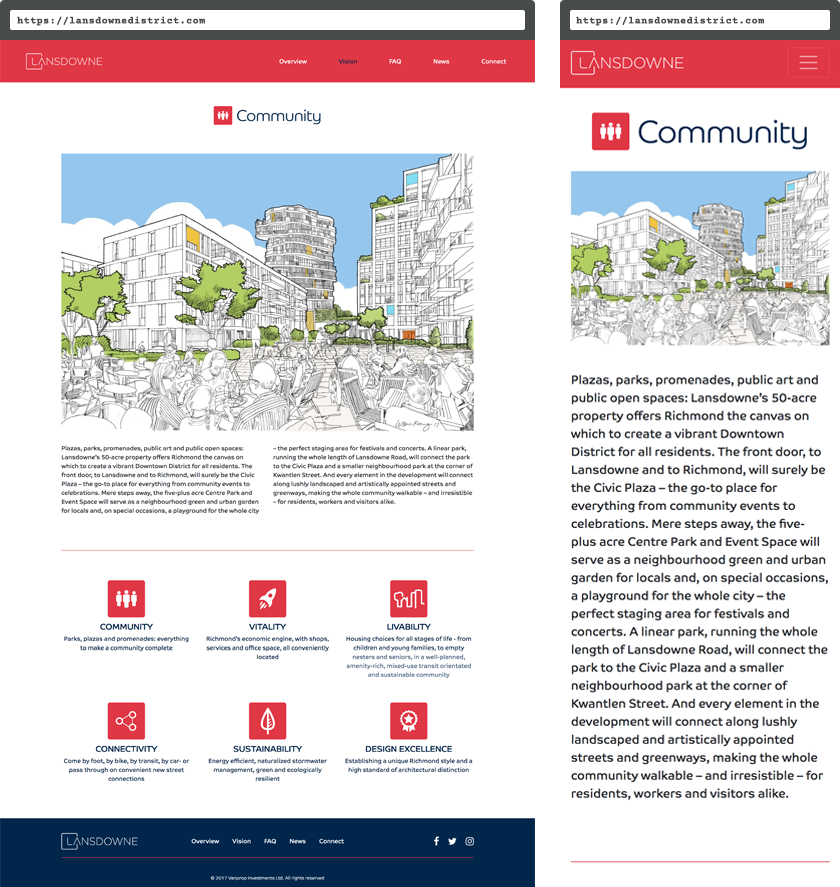 And the site includes a news feed for articles that relate to the progress of the redevelopment proposal.
Conclusion
An effective way to gain community support and communicate the goals of a substantial redevelopment project, Lansdowne District's online presence can evolve and grow with the pace of Richmond's City Centre.